Welcome! I'm George. I'm the author, recipe developer, and photographer behind My Eclectic Bites. I wanted to create a space to share my love of food and cooking with as many people as possible and that's how My Eclectic Bites was born!
Why I name this blog "My Eclectic Bites"
If I were to cook a table full of my favorite dishes, it would be full of eclectic bites from many different cuisines! So it's only fitting that I named this blog how I named it.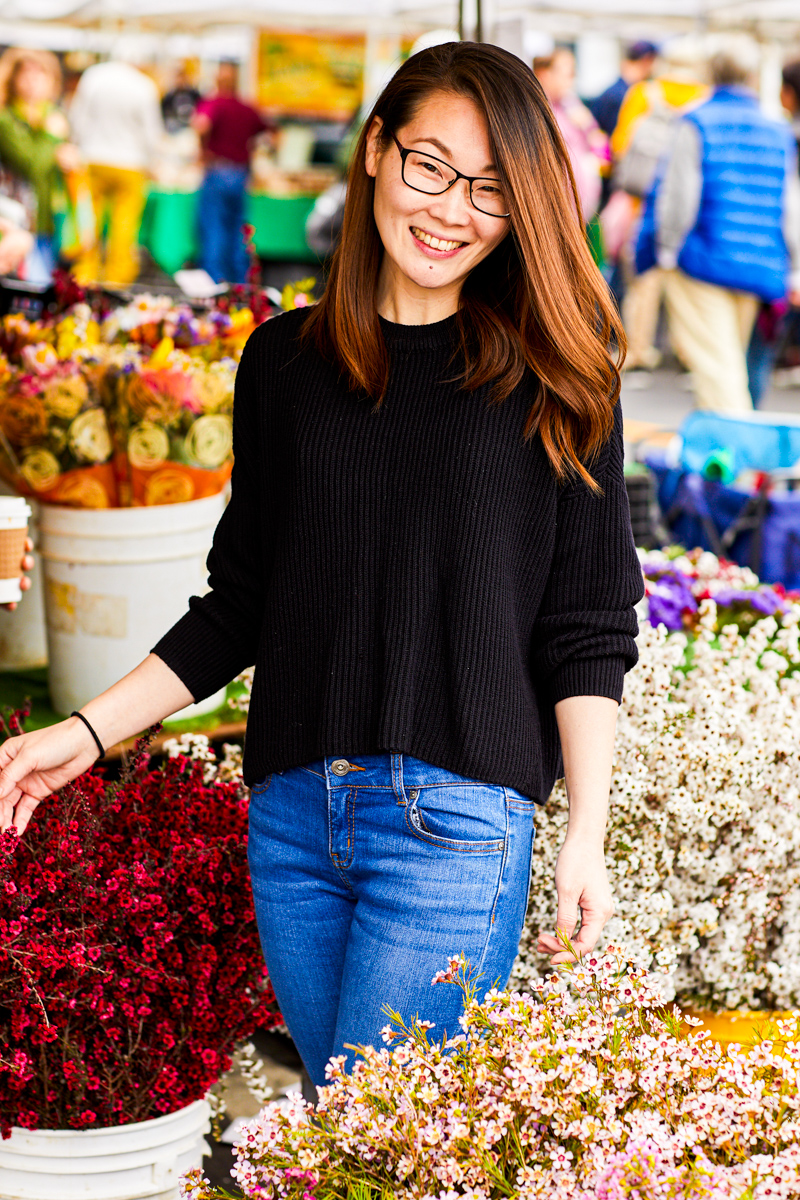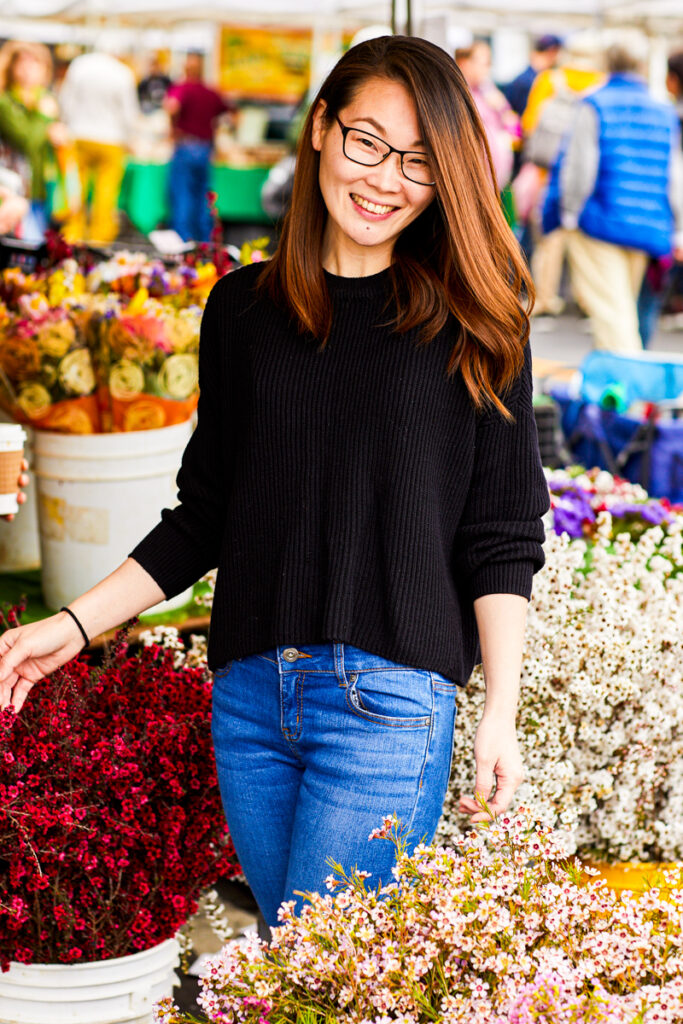 What you can expect to see at My Eclectic Bites:
Mostly easy, simple, and healthy recipes
Recipes ideal for two persons - It's just me and my husband so most recipes are created for two persons, like my kale pineapple green smoothie. 
Many Korean recipes - I was born and raised in Korea until I was 16. So it's only natural that I have so much pride and love for Korean cuisine. You will find many authentic Korean dishes (such as Japchae and Doraji) as well as Korean-inspired dishes (like vegan bulgogi buddha bowl) here!
Many Vegan and Vegetarian recipes - I was vegetarian for 3 years (2019 to 2021). During that time, I've learned to make many of my favorite dishes into vegan and vegetarian-friendly recipes. Vegan pho and  vegetarian Philly cheesesteak sloppy joe are perfect examples!
What you will NOT see at My Eclectic Bites:
Recipes with huge servings - As I mentioned above, it's just me and my hubby so I have become very good at cooking for two. So if you are cooking for more than two people, you will most likely have to scale up my recipes.
Dessert - I'm one of those people who don't mind skipping dessert. I'd much rather fill my tummy with more appetizer or entree than sweets. Because of this, I never learned to make desserts.
My food journey:
Birth to teens: Korean food every day! Since I was born and raised in Korea, eating Korean food 3 times a day every day was a totally normal thing. 
Teens to college: My diet during this time is a perfect example of (extremely) unhealthy eating. I was constantly stuffing my face with fast food (Yes, all the classics like McDonald, Taco Bell, and Burger King to gas station food like 7-eleven and Wawa), junk food (family size potato chips, candy bars, and so many cans of soda) and fried food (endless amount of fried chicken, fried fish, and potato fries).
College to before marriage: This is when I started to learn to cook. I started with numerous boxes of pasta and jar-sauces and hamburger helpers. I can't count the times that I threw away my food because I wasn't very good at cooking (or following the recipes).
After marriage to the year of 2019: I started to perfect the cooking for two. 
The year 2019 to 2021: After suffering from serious depression in 2018, I made some drastic changes in my life. One of the changes was to become a vegetarian. I meant to try this diet for just a year but ended up doing it for 3 years. During this time, I've learned so much about vegan and vegetarian cooking. 
Present: I've slowly started to re-introduce meat and seafood back in my diet in December 2021. I started to crave meat more often (even after being a vegetarian for 3 years) so I decided to convert back to eating everything. 
Fun facts about me (a little more about me):
George is my nickname. I was named after Curious George. I asked tons of questions while learning English and this nickname stuck with me ever since. 
Korean is my first language (English is my second language).
I was a research chemist at a pharmaceutical company for 7 years. 
I completed a 200 hour Yoga Teacher Training.
I have a holistic nutrition certification.
I currently work as a cooking instructor at a cooking school.
There is one food I cannot stand. It's cilantro. Hate is such a strong word and I very much HATE cilantro. Yes, I have one of those genes that make cilantro taste like dirty soap water. 
I do not like leftovers. I'm in process of learning to like it more though. 
I have the blackest thumb! I managed to kill the cactus three times. I won't be growing my own herbs any time soon. 
Mental health is extremely important to me. Cooking has helped me tremendously with my anxiety and depression. So it's impossible for me to separate food/cooking from mental health.
So there you go! I hope my recipes and tips made your meal time a little more exciting and easier. You can always write to me at [email protected] or connect through social media!