Are you overwhelmed by all the kitchen gadgets? Is your kitchen well equipped? What are the essential tools for beginner cooks? When I first learned how to cook, I wish I had an answer to these questions. It can be a daunting task to equip your kitchen for the first time. To alleviate your frustration, I have put together a list of essential tools I wish I had when I first started cooking at home.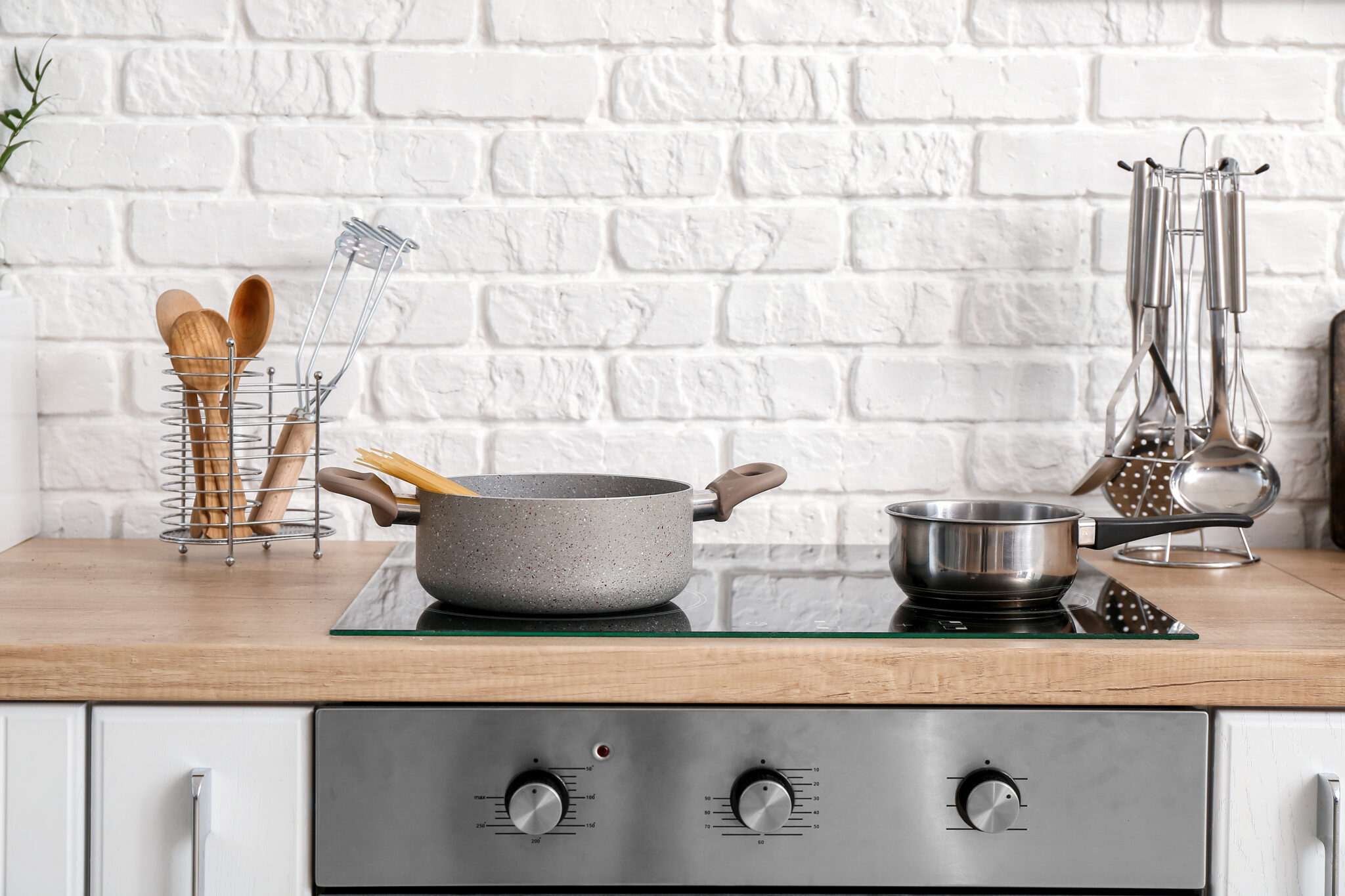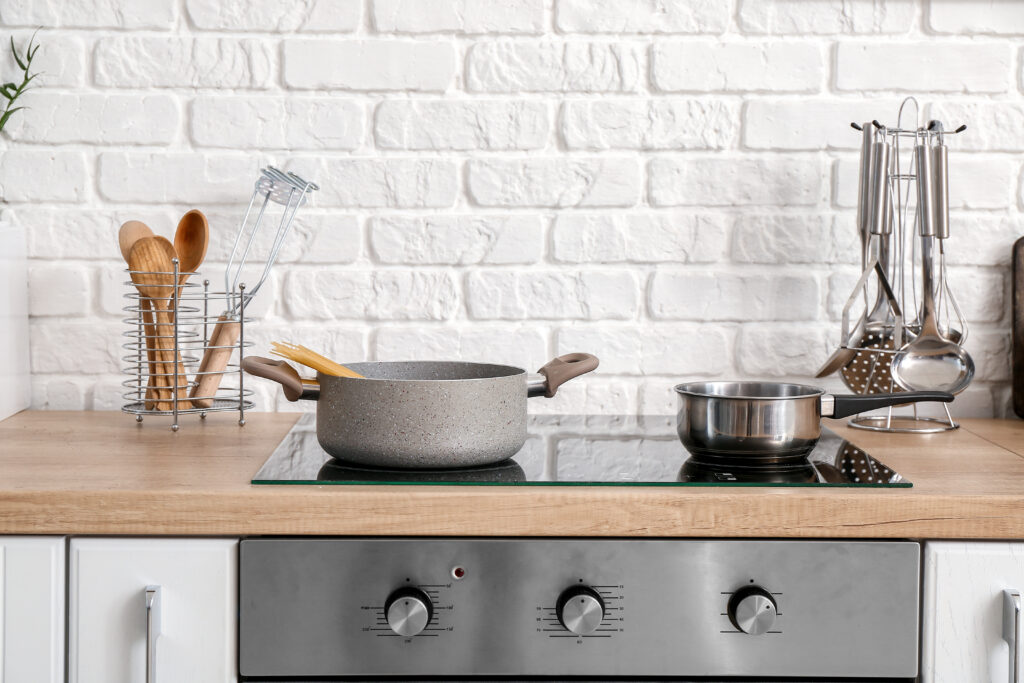 Absolute essential tools you need
These are the tools that I believe to be essential! When I move from apartment to apartment, these are the last things I pack up and the first things to unpack so that I can cook as soon as possible! And with these tools, I can probably make 90% of the food that I eat daily with no problem!
Knives
Cutting board
Cookware (Non-stick Pots and Pans)

Small and medium-size pots and pans
Stockpot
Pots and pans with glass lid
Baking sheet

Measuring tools

Measuring spoons
Measuring cups for solid
Measuring cups for liquid
Digital scale

Others utensils

Wooden spoon
Tongs
Vegetable peeler
Grater
Whisk
Strainer
Baking sheet
Mixing bowl(s)
Small appliance(s)

Rice cooker
Blender
Hand mixer
Knives
When it comes to a knife, I wouldn't waste my time trying to figure out which knife is for what usage. You can use a chef's knife for cutting, dicing, slicing, and mincing. I use this knife 95% of the time (and I cook almost every single day).
If your budget allows, then I'll get a serrated knife (for slicing bread or tomato) and a pairing knife (for peeling and cutting fruits).
As your cooking interest and skill expand, you may want a boning knife but a chef's knife is what you will use the most.
Cutting board
I personally like to have one cutting board for vegetables & fruits and another one for meat. But this is not necessary as long as you wash them properly in between.
A cutting board that I recommend is a cutting board with a decent size that will give you enough room to prepare your ingredients. It is important that the cutting board won't slide around when you are cutting.
There are many gorgeous heavy wooden chopping blocks but they come with a high price tag. I don't believe such expansive cutting boards are essential. If you have a decent size plastic cutting board (or a much thinner wood cutting board), just place a wet paper towel under the board before cutting. This will prevent your board from sliding.
Cookware (Non-stick Pots and Pans)
I highly recommend non-stick pots and pans for a beginner. Stainless steel pots and pans are nice but you need to learn how to maneuver heat and oil. For a beginner, I think simple and easy is the way to go.
Under the assumption that you are cooking for yourself and maybe one another person, small and medium-size pots and pans plus a stockpot will be sufficient. I like to buy the ones with a glass lid so we can see what's going on without lifting the lid all the time. But glass top lids are totally optional.
A baking sheet is another item on this list. It is not just to bake cookies but it can be used for roasting as well as a tray to hold your prepared ingredients.
Measuring tools
Measuring spoons: I recommend getting measuring spoons that can go completely into a standard size spice jar (such as this one). This will help you save lots of heartaches and clean-up time from spilling spices.
Measuring cups for solid: You can buy either plastic or metal. I don't like the glass one even though they look nice, I find them clunky and hard to use.
Measuring cups for liquid: A 2 cup size glass or plastic measuring cup with a spout will be sufficient.
Digital Scale: Some of the recipes (a lot of baking recipes) provide measurements for weight instead of volume. There are so many affordable digital scales (with units for ounce, gram, and pound) that will fit perfectly in your kitchen drawer.
Other utensils
Wooden spoon: You can use plastic but I find a wooden spoon to be more sturdy. It is a perfect utensil for stirring.
Tongs: If you are going to have non-stick pans and pots, get tongs with silicone tips so that they won't scratch up your pots and pans.
Spatula: You can use a wooden spoon to flip your food but using a spatula will ensure that you won't tear your food when flipping it. If you are using non-stick pots and pans, I recommend plastic or silicon-coated spatula so that you don't scratch up the coating.
Vegetable peeler: You can absolutely peel your potatoes and carrots with your knife but it will be so much easier to use a peeler.
Whisk: You can technically use a fork but if you were to use a fork in place of a whisk, be prepared to do some serious amount of arm workout.
Grater: This is perfect for grating vegetables and cheese.
Strainer: Whether you are straining your pasta or blanching vegetables, you need a strainer.
Mixing bowl(s): You can use a big bowl or even an empty pot as a big mixing bowl but it is easier to have a couple of mixing bowls on your hand when cooking.
When you are not confident in your kitchen skills, people tend to pick up gadgets that only do one thing/task (such as egg slicer). I will stay away from these gadgets. I guarantee that these gadgets will just clatter your kitchen drawers and cabinets.
But I have 3 small appliances that defy this rule. They are:
Rice cooker
Blender
Hand mixer or stand mixer
Although they only each cook rice, blend and mix things, these appliances do a superb job that other tools can't do better.
Rice Cooker
There are many people who may argue with the rice cooker being on this list because rice can be cooked in a pot. I'm just not one of them. I have always cooked rice (sushi rice) in a rice cooker and don't plan on changing it any time soon.
If you don't eat rice too often (or are comfortable cooking them in a pot), you can omit this appliance. But if you are interested in getting one, you can either go all out to get a fancy one (Cuckoo and Zojirushi are good brands - they can cost up to $500. I personally use this one.) or an inexpensive one (around $30 - $40).
Blender
It can be a hand-held immersion blender to a fancy high-speed blender like Vitamix. A blender is a perfect tool for making sauces and creating velvety soup.
Mixer
It can be an electric hand-mixer or a fancy stand mixer. Honestly, outside of baking, I hardly ever use this tool for cooking. But if you are a baker, this is a must tool.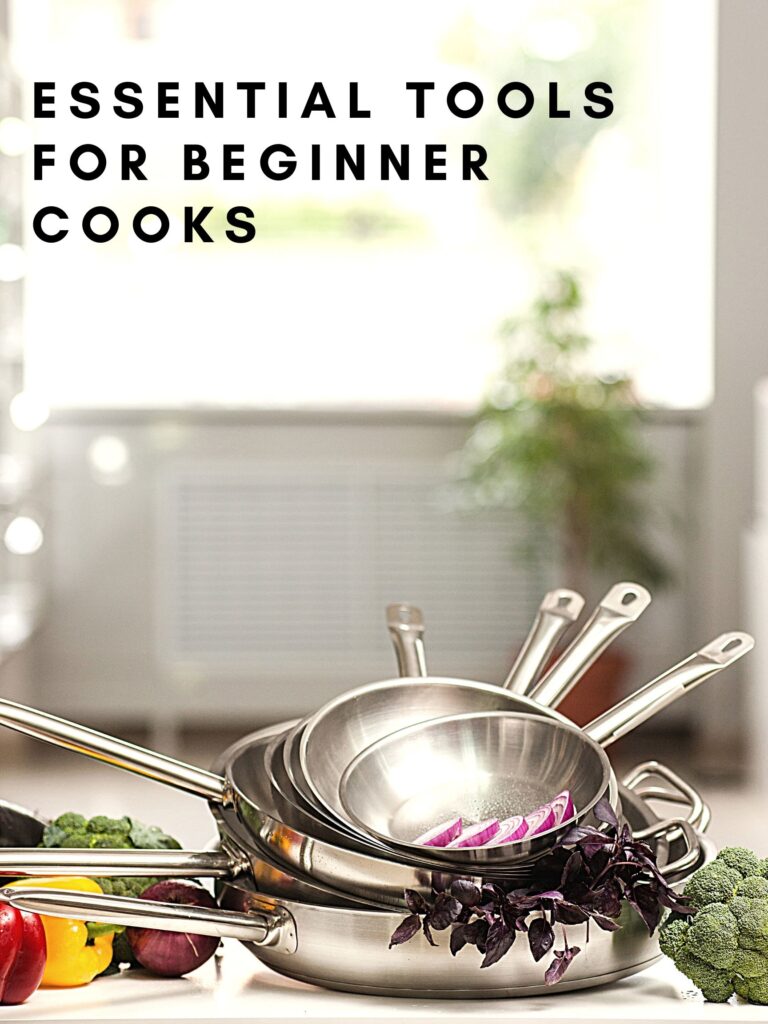 Things to remember:
This is a general list of essential tools assuming you will be doing some simple cooking and baking that won't require elaborate tools and techniques.
However, people cook differently so their essential tools may look different from others. My rice cooker is a perfect example. It is an essential tool for me but not for most of my friends who don't eat sushi rice at home. With that being said, I believe the tools I've listed above will absolutely put you in a good place as a starting point.
Now that you have all the essential tools for your kitchen, let's get cooking!