How to prepare Bok Choy for stir fry - Learn how to wash, store, and prepare bok choy for stir fry and more!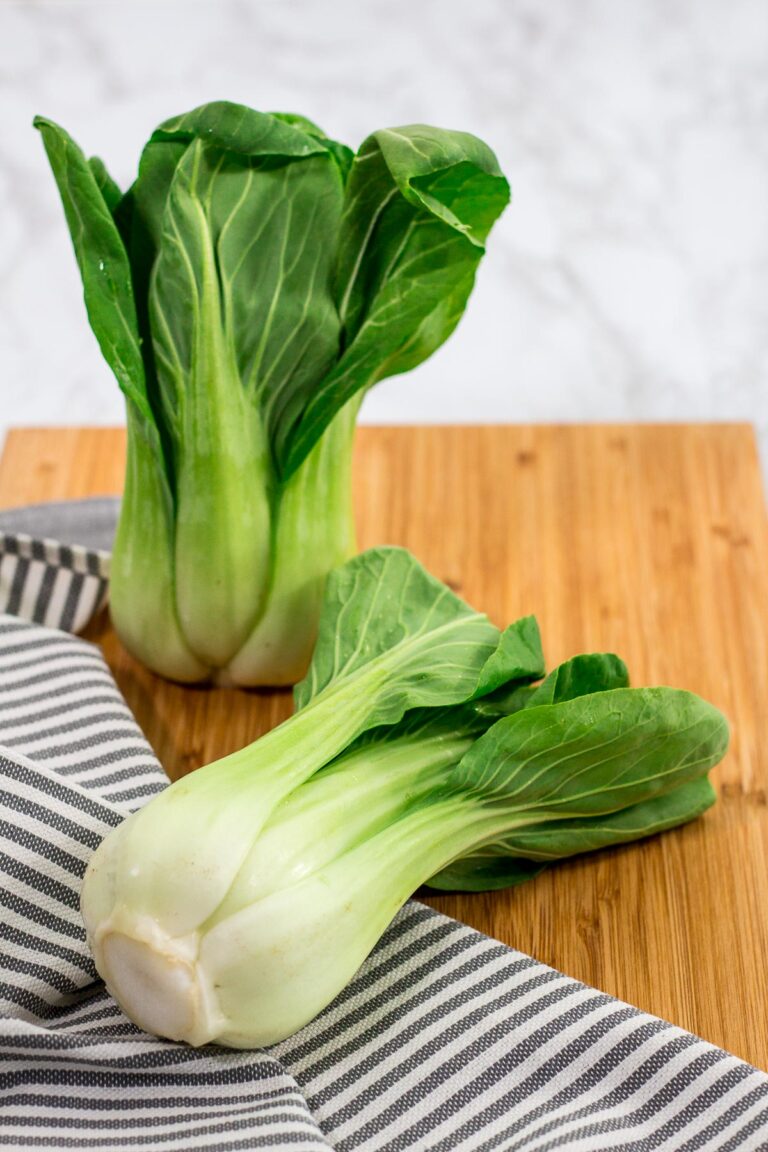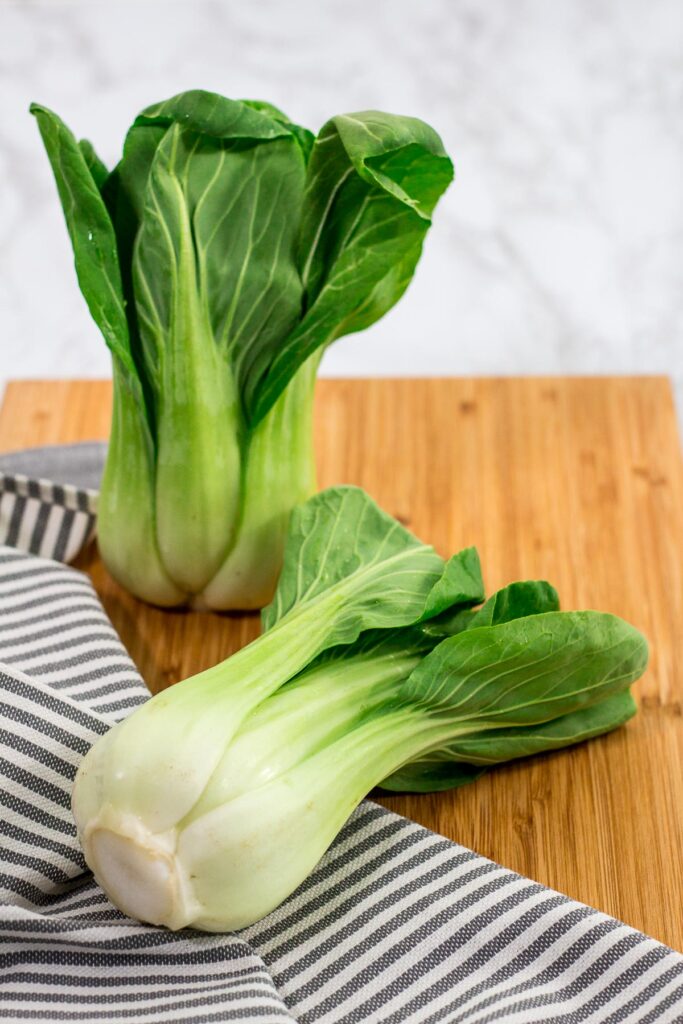 Are you familiar with bok choy? I know you have seen them at a grocery store and local farmer's market. But haven't tried them because you are unfamiliar, this post is for you!
What is Bok Choy?
Bok choy is a type of Chinese cabbage. It's a cruciferous, leafy green vegetable of Chinese origin. It's also known as Pak Choi.
What does Bok Choy taste like?
It has a mildly sweet and a hint of a bitter taste. It is sweet like spinach and has a hint of bitterness like kale. So I would say it tastes 80% spinach and 20% kale. Despite its delicate flavor, it can hold its shape very well in soup, stir fry, and braised dishes.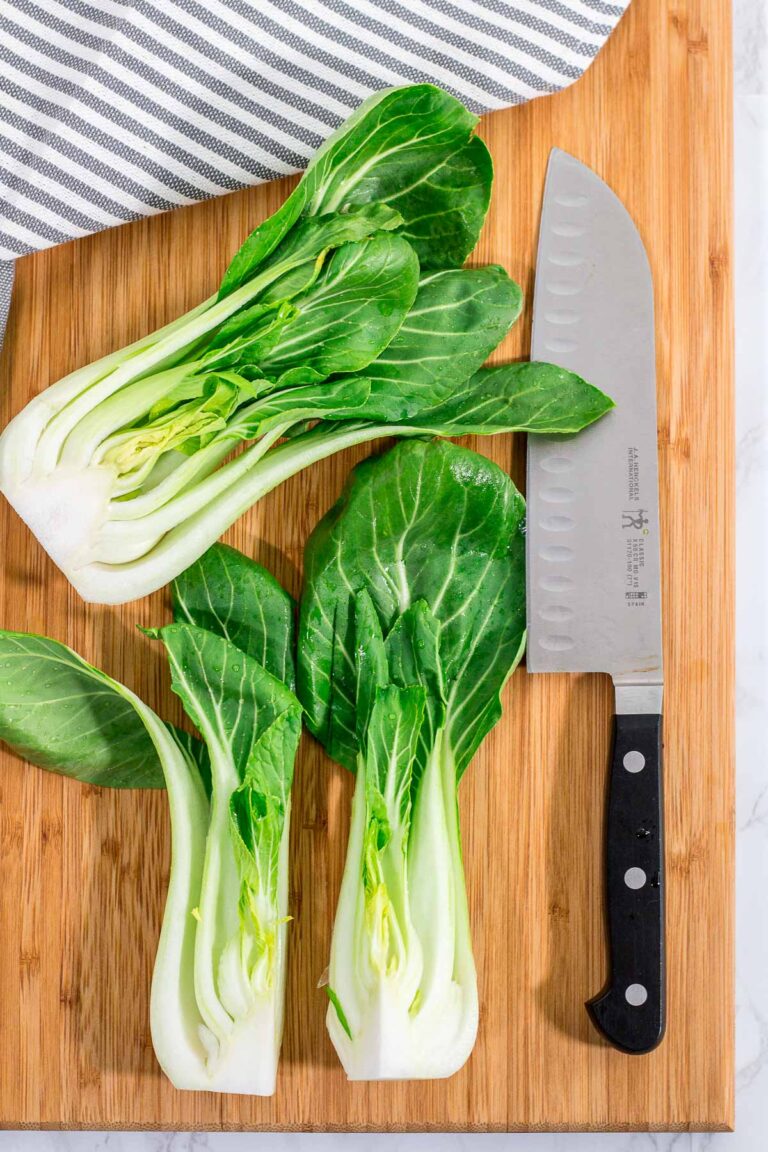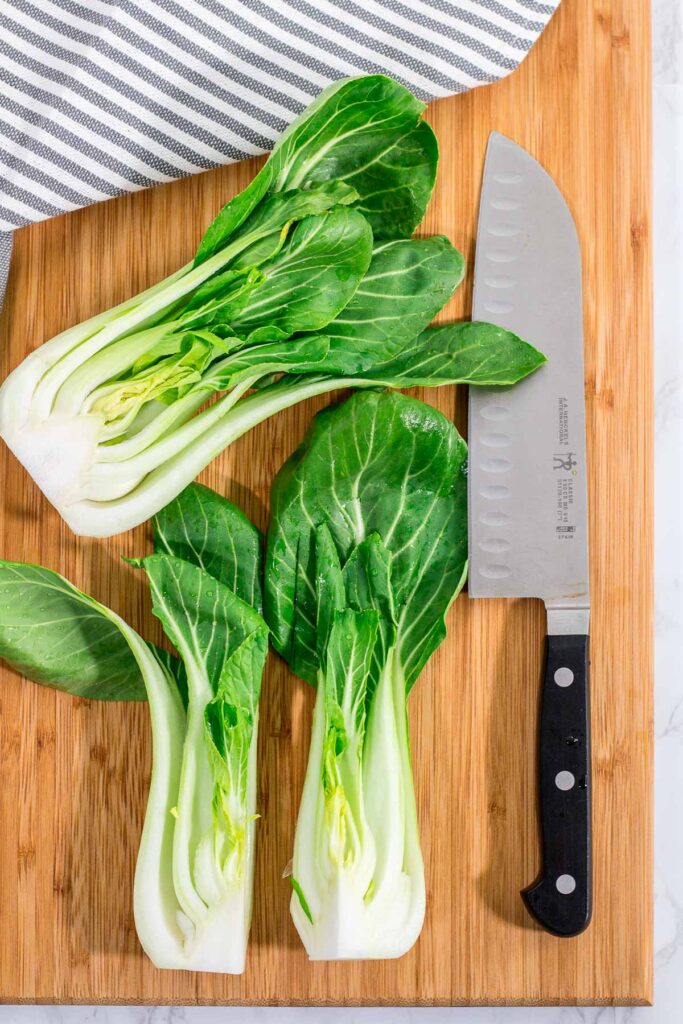 Is Bok Choy healthy?
Bok choy is very healthy and nutritious. It contains a great source of vitamins (especially vitamin C, A, and K) and minerals. According to Healthline, Bok Choy is "rich in vitamins, minerals, and antioxidants that may offer benefits for thyroid function and heart and bone health. They may even have anti-cancer properties".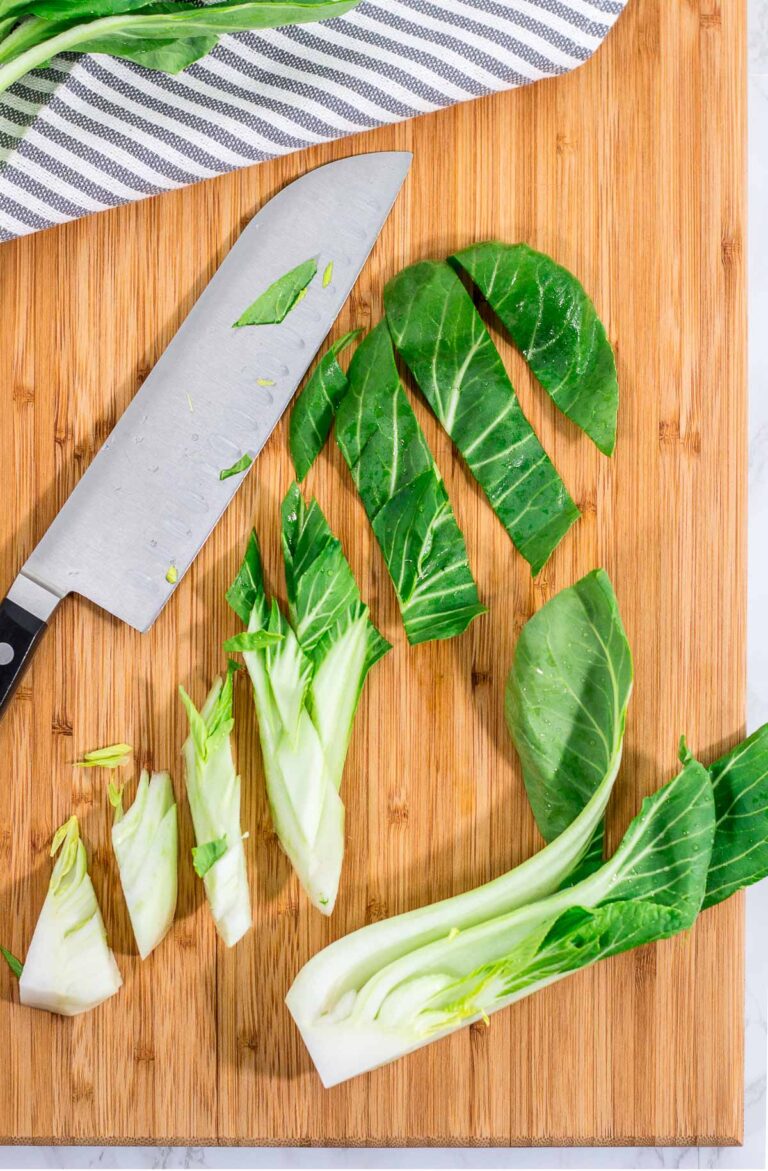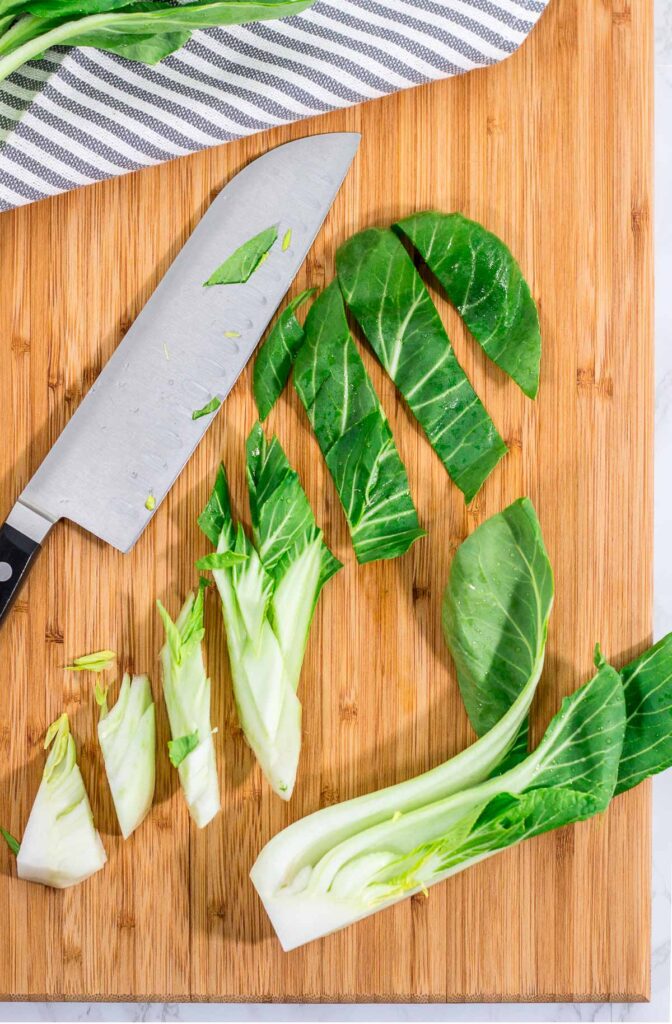 How to pick Bok Choy
You should pick firm, compact, and fresh bok choy
The green part of the bok choy should be crisp and have vibrant green color
The ribs should be smooth and free from brown spots
How to store Bok Choy
When you bring bok choy home from a store, store them in the refrigerator without washing them. Once the bok choy is washed, it will wilt faster. But if you washed them, make sure to dry them completely before storing them in the fridge. It keeps in the refrigerator for up to 6 days.
How to prepare Bok Choy for stir fry
How to wash Bok Choy
For the stir fry, chop the bok choy first and rinse them under cold water. The dirt collects at the crevices of the stalks so chopping/cutting helps expose these parts when washing.
How to cut Bok Choy
Cut the bok choy in half lengthwise/vertically
Cut it in half lengthwise/vertically again (you have quartered the bok choy at this point)
Slice the bok choy in bias into bite-size pieces
Rinse them under cold water a couple of times
Drain and it's ready for the stir fry!
Baby bok choy is a great addition to Pho or Udon noodle soup. But if you want this nutritious and tasty vegetable to be the star of the dish, you need to try my Bok Choy Mushroom Pasta Stir Fry!
If you have any questions about this beautiful vegetable, leave me a comment! Happy eating, my friends!