How to make beef-flavor seitan - step-by-step instructions, different cooking methods, and tips and tricks on how to make tasty seitan!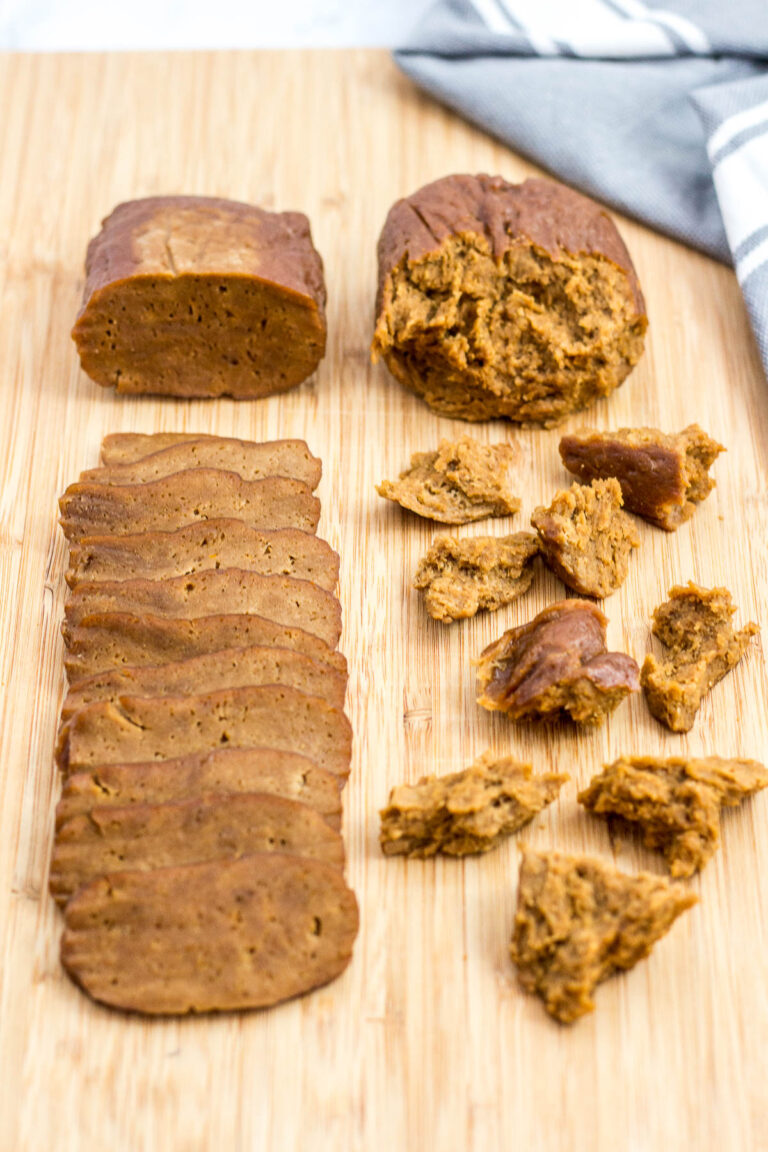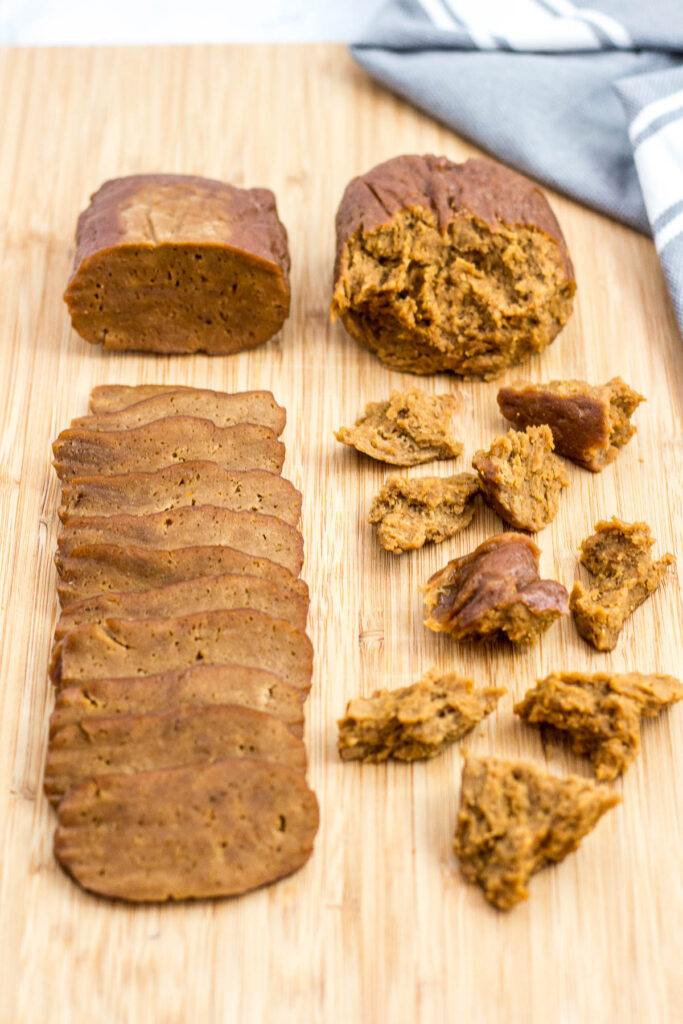 What is seitan?
Seitan is a popular meat substitute among vegan and vegetarian. It is made from vital wheat gluten flour with different seasonings to mimic the taste and texture of meat.
And it is pronounced "Say-ten" not "satan".
What does seitan taste like?
Seitan usually has savory taste but it is often on the mild side (think chicken breast or mushroom). Seitan is great in soaking up different flavors in the sauce. Because of this reason, it is great for stir fry dishes.
I personally enjoy the texture of the seitan more so than its taste. It is difficult to mimic the similar texture of meat with any other ingredients.
What is vital wheat gluten flour?
Gluten is the main protein of the wheat flour. When the wheat flour dough is washed with water to remove all the starch, you are left with insoluble gluten.
Although seitan itself is originated in China around 6th century, Japanese coined the term seitan in 1961.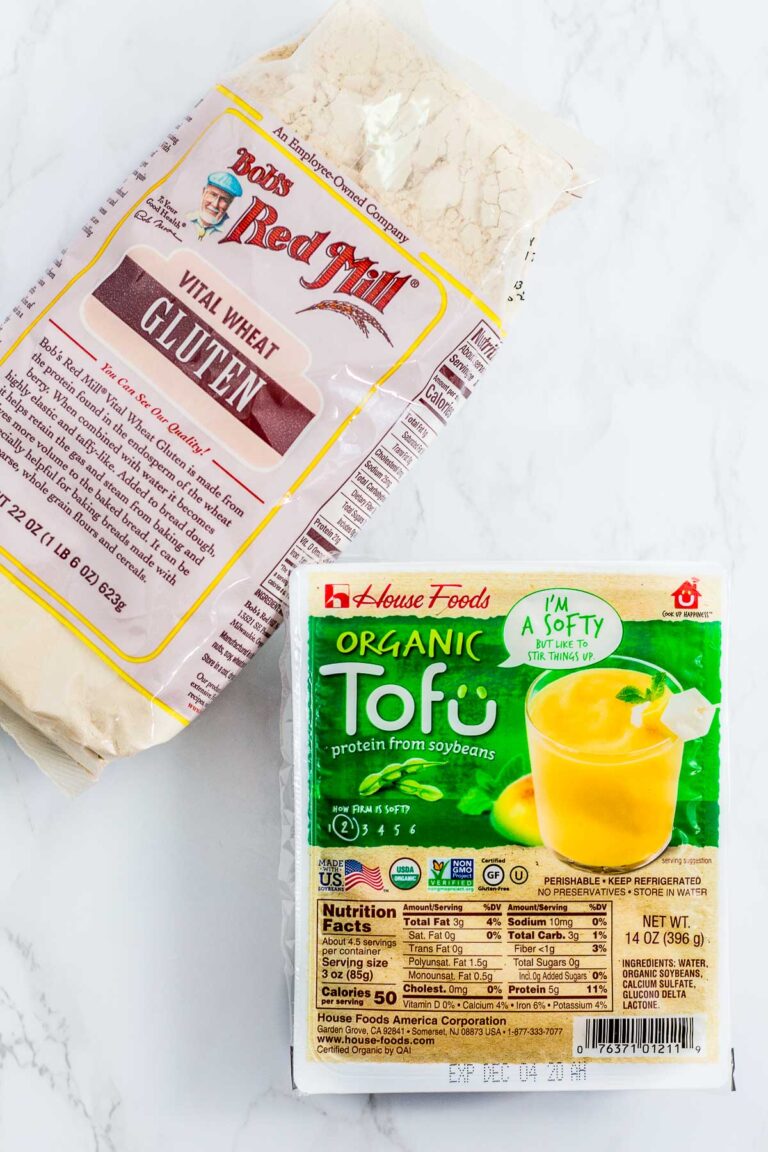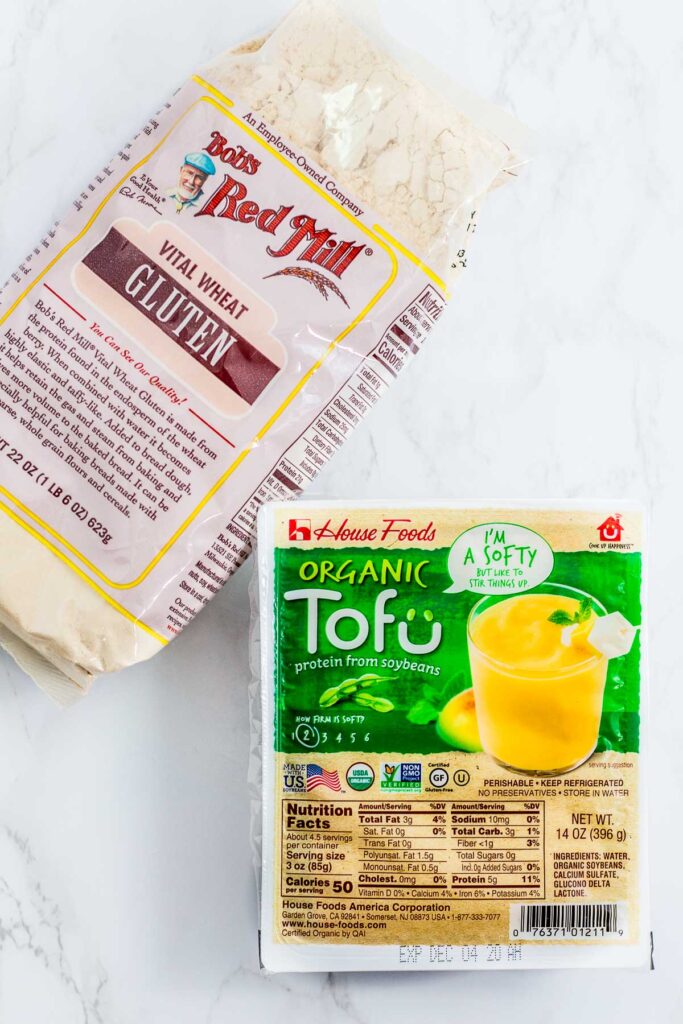 How to make beef-flavor seitan
I have tried numerous seitan recipes. Most recipes use chickpea flour or some sort of beans (mostly chickpea) to make the gluten more tender and less rubbery.
But I'm using soft tofu here. Soft tofu actually has higher water content than regular tofu and it seems to work great in my seitan recipe!
Ingredients:
How to make it:
I first mash the soft tofu with a fork. I add all the seasonings. Then I mix in the vital wheat gluten with the seasoned, mashed tofu. Knead for about 2-4 minutes to activate the gluten and you are ready to cook seitan!
Different cooking methods for beef-flavor seitan
I have tried boiling, baking, and steaming methods to cook seitan. My least favorite is boiling in seasoned broth because the seitan came out spongy and mushy.
For me, the baking and steaming method worked the best!
Baking method:
If you want to bake the seitan, you need to add a little more water to the dough or add less vital wheat gluten. The baking method creates a little chewier texture and concentrates the beef-flavor.
You can spread the dough out on a baking sheet lined with parchment paper and bake at 350F for 7-9 minutes, flip them over, and bake for additional 7-8 minutes.
Steaming method:
This is my go-to method. I experimented wrapping my seitan with parchment paper first then cover with and without foil to see if it made a huge difference.
The result?! Both worked just fine. I just made sure to use large enough parchment paper to wrap my seitan several times if not using the foil. All you had to do was to steam them a little longer.
Tips and Tricks on how to make seitan
Use dark soy sauce instead of regular soy sauce. If you have dark soy sauce in your pantry, this is a great time to use it. It will give the familiar beef color to the seitan. But if you don't have dark soy sauce, you can use regular soy sauce.
The cooked seitan last about a week in the fridge. Make sure to place them in an air-tight container. Seitan freezes beautifully. It can last in the freezer for a couple of months.
If you were to slice the seitan, make sure your seitan is completely cooled. It gets firm as it cools off and it is easier to slice with a knife.
If your seitan feels too firm, no worries. When it is heated, it gets soft again.
Where to use beef-flavor seitan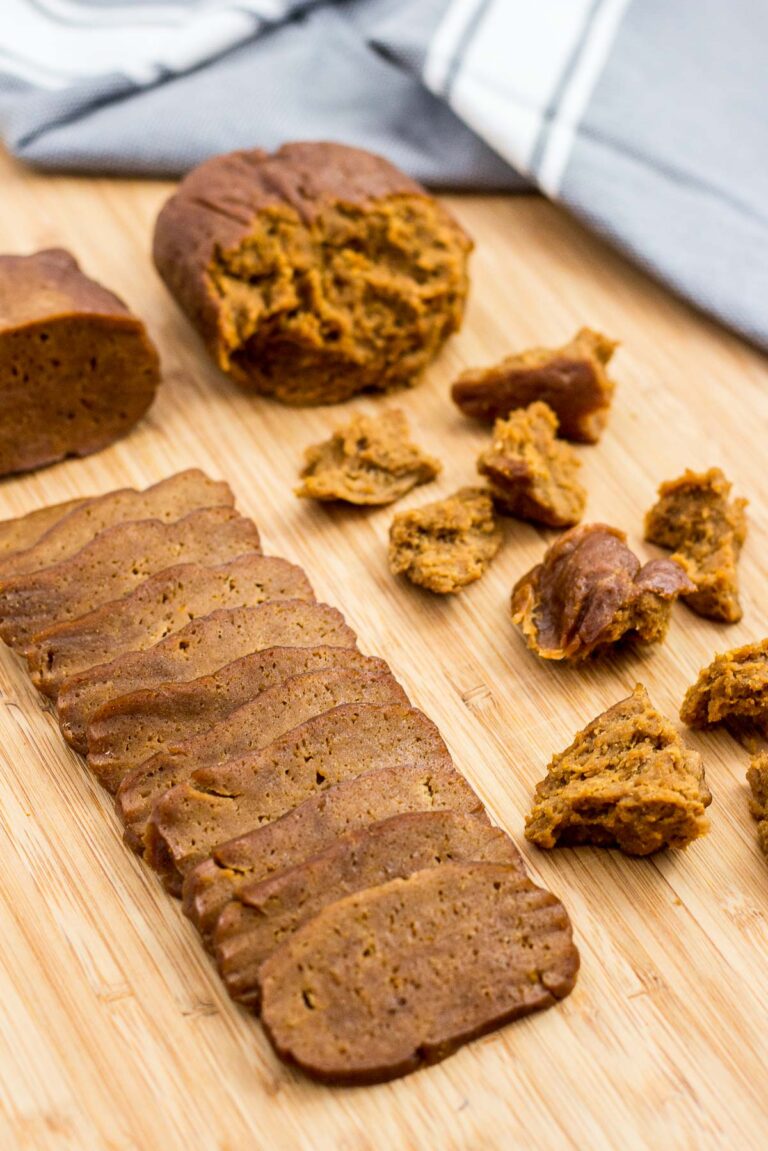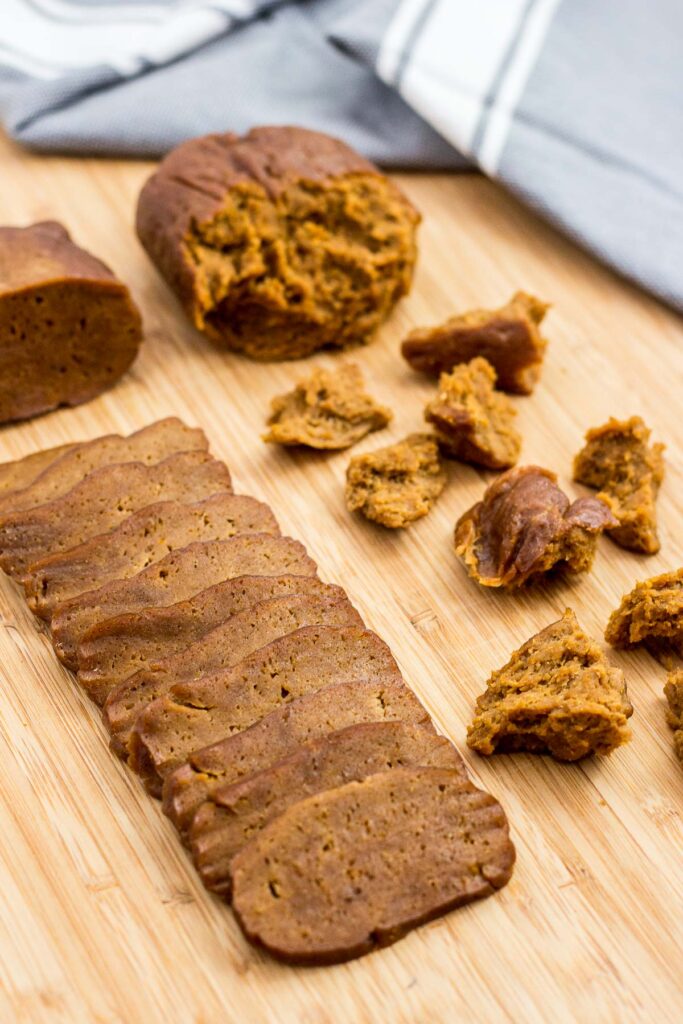 Stir fry - You now can add this seitan to make your vegan or vegetarian stir fry even yummier!
Sandwich or wrap - I can't wait to use this seitan to make my seitan gyros with tzatziki sauce!
On top of vegan pho - It was a perfect topping for my vegan pho!
Vegan seitan bulgogi - You can make delicious bulgogi using this seitan. Just use this seitan in place of beef and you will absolutely love this!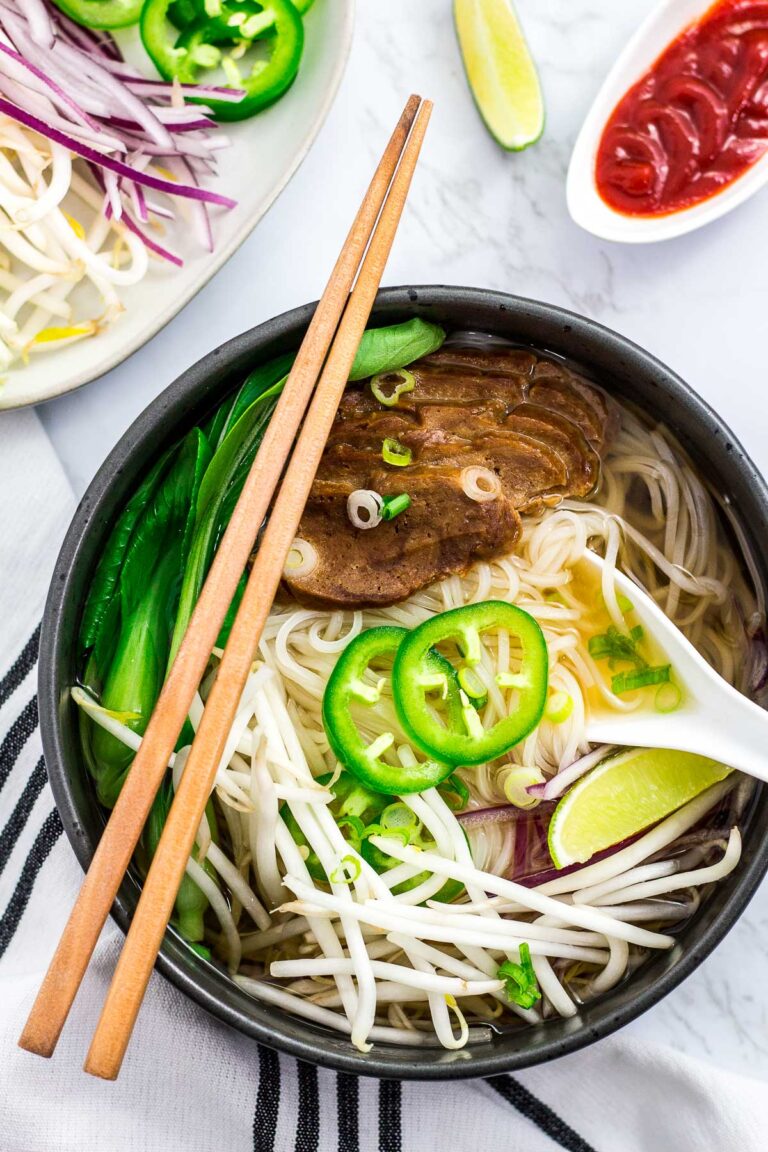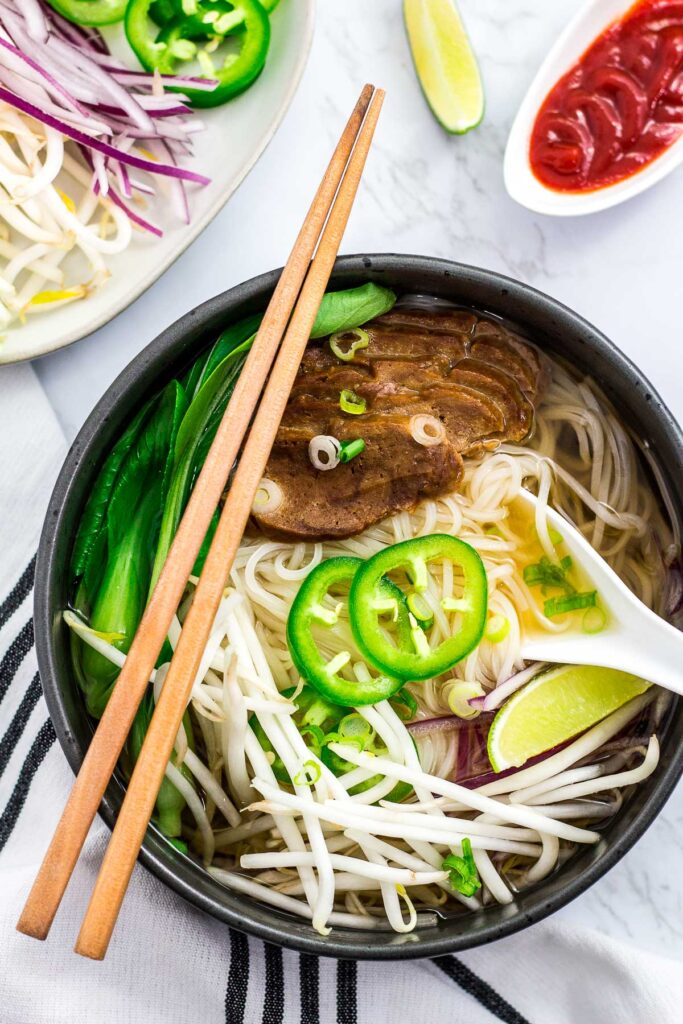 Print
How to make beef-flavor seitan
How to make beef-flavor seitan - This recipe below is a recipe for steamed seitan. If you want to bake your seitan, please read the note first. 
Author:
Prep Time:

15 minutes

Cook Time:

40 minutes

Total Time:

55 minutes

Yield:

16 ounces

1

x
Category:

Main course

Method:

Steam

Cuisine:

Asian inspired, American

Diet:

Vegan
½

block of soft tofu (about

7 ounces

)

½ teaspoon

liquid smoke

1 tablespoon

grapeseed oil (or any neutral flavor oil)

½ teaspoon

garlic powder

1 teaspoon

onion powder

1 tablespoon

dark soy sauce (see note below)

1 tablespoon

ketchup

½ tablespoon

vegan Worcestershire sauce

1 cup

vital wheat gluten flour
Instructions
In a large bowl, mash the soft tofu with a fork until there are no big chunks. 
Add liquid smoke, oil, garlic powder, onion powder, dark soy sauce, ketchup, and vegan Worcestershire sauce to the mashed tofu. Mix well. 
Prepare the steamer. Make sure your water is on a low simmer. 
Meanwhile, add the vital wheat gluten to the tofu mixture. Mix well with a fork until everything is relatively mixed. Then knead with your hands for 3-5 minutes. The kneading process activates the gluten so do not skip this process. 
Once the dough feels firmer than when you first started, divide the dough into two pieces. 
Wrap each dough tightly with parchment paper. Then wrap it again with aluminum foil. 
Add the seitan to the steamer, place a lid on top, and steam for 20 minutes. 
After 20 minutes, flip the seitan using tongs and continue to steam for additional 20 minutes. 
Turn off the heat and leave the seitan in the steamer for 10 more minutes. 
Take the seitan out and let it cool to room temperatures.
Unwrap the seitan and place them in an airtight container in the fridge for a week or in the freezer for a couple of months. 
Notes
If you don't have dark soy sauce, you can substitute it with regular soy sauce. However, your seitan won't be as brown in color. 
If you don't want to use foil, make sure to wrap your seitan a couple of times in parchment paper and steam as instructed above. If you don't use foil, it may take a little longer to cook the seitan so I leave the seitan in the steamer to cool. 
If you want to bake your seitan, use ¾ cup of vital wheat gluten instead of 1 cup. After kneading the dough for 3-5 minutes, let it rest for 5-10 minutes before you spread them onto the baking sheet that's lined with parchment paper. Bake at 350F for 7-10 minutes, flip, and bake for additional 7-8 minutes. 
Keywords: seitan, gluten, vegan protein, vegetarian protein, vital wheat gluten, beef-flavored seitan