Looking for delicious and easy vegetarian recipes to celebrate Cinco de Mayo? Look no further! We got tasty tacos and enchiladas with homemade salsa and refreshing drinks to wash everything down!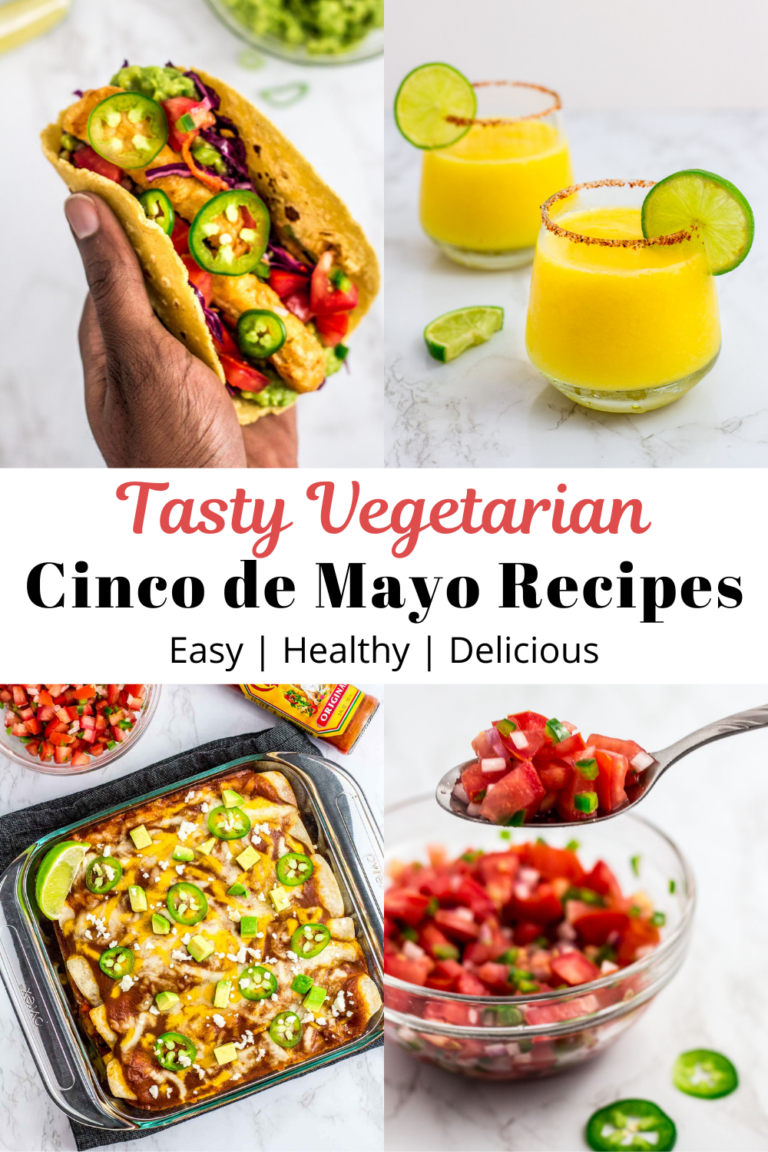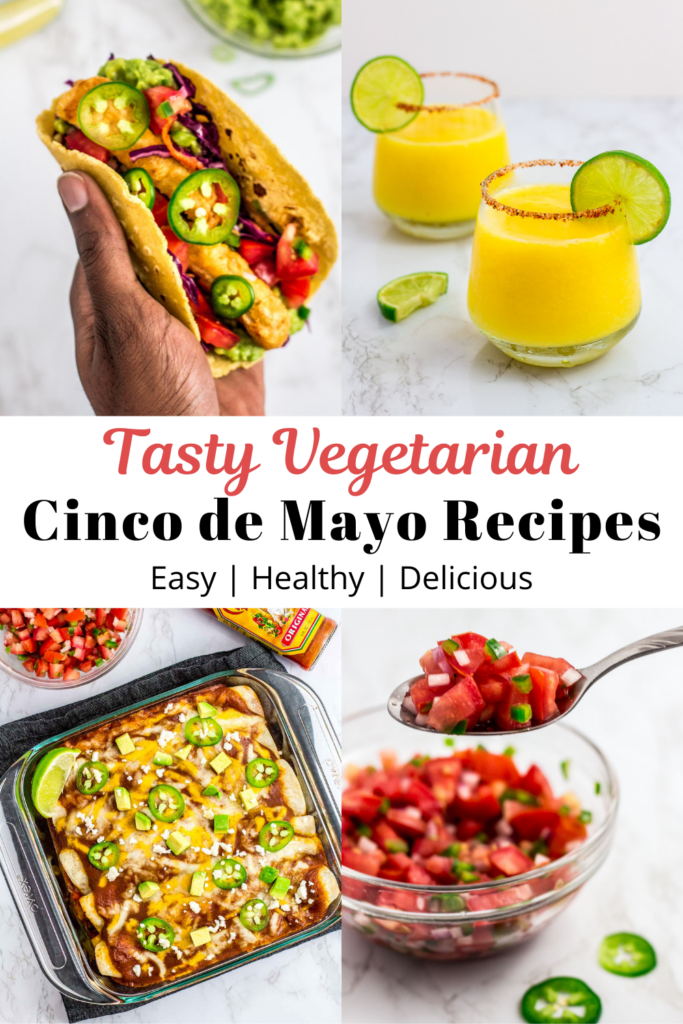 Are you celebrating this fun holiday with vegetarian(s) this year? And you are not sure what to make? Well, I'm here to help! In my opinion, Mexican food is one of the easiest cuisines to "vegetarianize". It is often filled with beans and vegetables and cooked with fun spices!
I promise you these recipes will help you create fun and tasty vegetarian-friendly Cinco de Mayo party!
Vegetarian Cinco de Mayo Recipes
These Baja-style tacos are made with vegan fish sticks (Gardein Fishless Filets), cabbage slaws, guacamole, and homemade salsa. Crunchy slaws and creamy guacamole are perfect for these tacos.
But wait, are you enjoying these tacos with non-vegetarian? No problem! You can simply serve this with regular fish sticks to satisfy everyone's dietary needs.
Delicious enchiladas filled with black beans and healthy veggies like zucchini, yellow squash, tomato, and bell pepper. Whether you are a vegetarian or an omnivore, this is a crowd-pleasing dish that's filling, healthy, and delicious!
This is a healthy and refreshing tomato salsa made with fresh tomato, onion, jalapeno, and red wine vinegar. Most salsas are made with lime juice but I like to use sweet and tangy red wine vinegar.
This salsa is the perfect complementary side for vegetarian/vegan fish tacos and vegetarian enchiladas!
Are you ready to kick the Cinco de Mayo party a notch with a delicious drink? I got you! You can easily make this margarita with frozen mango and pineapple! Simple, easy, delicious, and quick (5 minutes) drink that's perfect for this occasion!
Wait, what if I'm not a drinker? And what about the children? I didn't forget about you guys! This is a nondairy, horchata-inspired drink that will blow your mind!